Here are my top picks for the 3+ Best Product Research Tools for Etsy in 2023:
EtsyHunt
Best Overall
EtsyShop
.

.
.
Best for Winning Products
EverBee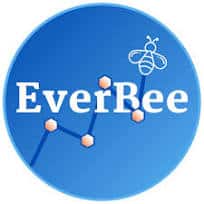 Best Etsy Product Analytics
Koalanda
.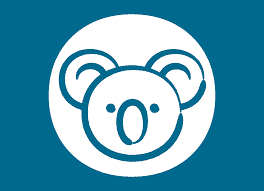 Best for Etsy SEO and keyword research
Welcome to a comprehensive guide on finding the Best Product Research Tools for Etsy.
If you're an Etsy seller, you know that success on this platform hinges on offering unique and in-demand products.
However, uncovering those winning items can be a challenging task without the right tools in your arsenal.
In this article, we'll delve into the world of Etsy product research and explore why it's crucial for your Etsy shop's growth and profitability.
I'll also provide you with a curated list of top-notch Etsy product research tools that will help you gain a competitive edge.
Etsy is a bustling marketplace with millions of listings, and finding the right niche, understanding your target audience, and identifying profitable trends can make all the difference.
That's where these product research tools come into play.
They offer invaluable insights and data-driven strategies to help you optimize your Etsy shop and boost your sales.
So, if you're ready to take your Etsy business to the next level, let's dive into the world of the Best Product Research Tools for Etsy.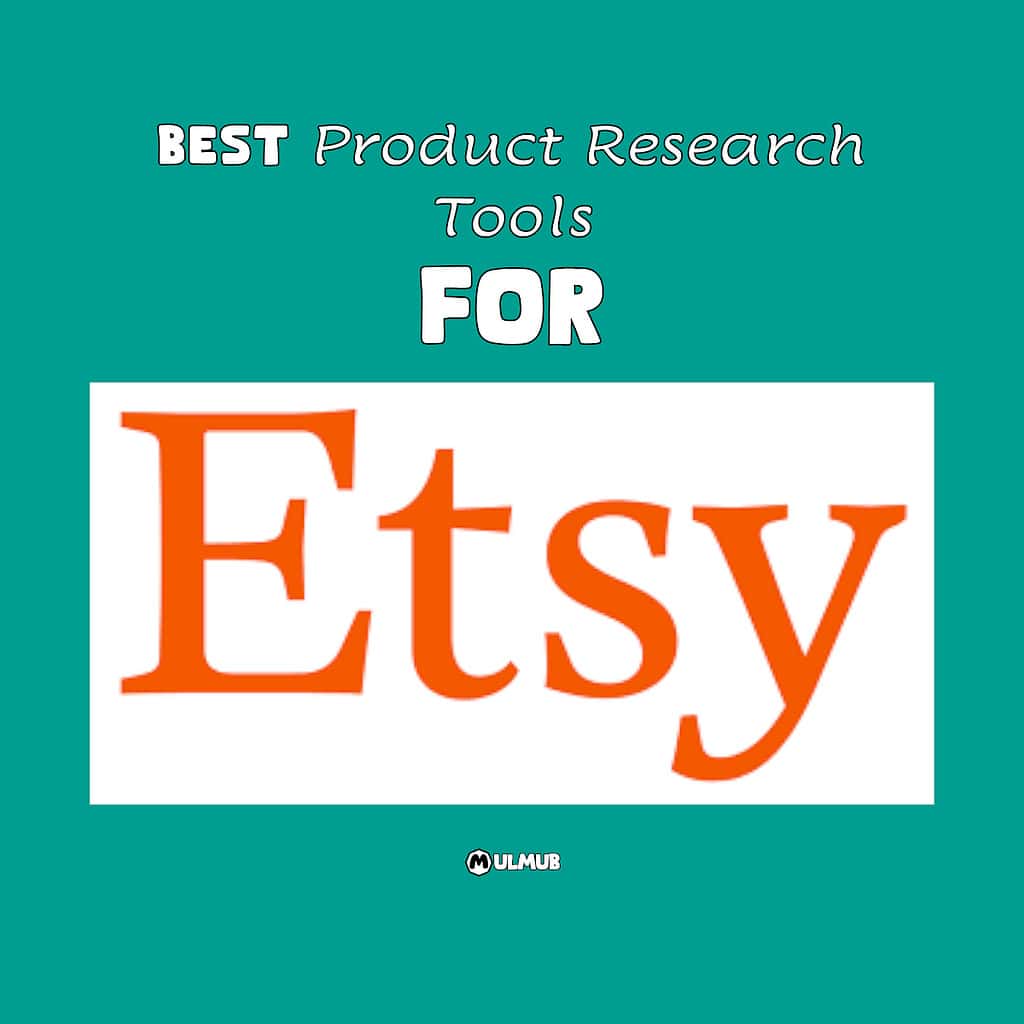 Affiliate Disclosure!
We're reader-supported. We collaborate with exceptional companies providing products that assist our readers in reaching their goals! When you make a purchase through our partner links, we receive a referral fee at no extra cost to you. For further details, please visit the Affiliate Links section on our Disclaimer page. 
What are Product Research Tools for Etsy?
Product research tools for Etsy are specialized software and resources designed to help Etsy sellers discover, analyze, and leverage valuable insights related to products and their market performance.
These tools aim to simplify the process of finding high-demand, trending, and profitable items to sell on Etsy.
What Are The Best Product Research Tools for Etsy?
When it comes to finding the Best Product Research Tools for Etsy, you have a variety of options at your fingertips.
These Etsy research software and keyword tools can revolutionize the way you approach product discovery and optimization.
Here are my top picks Etsy Product Research Tools: EtsyHunt, EtsyShop, and Everbee.
In the following sections, we will delve deeper into each of these tools, exploring their features and how they can benefit your Etsy business.
Whether you're a seasoned Etsy seller or just starting, these tools can be invaluable in your quest for Etsy success.
MY TAKE
EtsyHunt is a valuable product research tool tailored to assist Etsy sellers in uncovering potential winning products on the Etsy platform. It simplifies the process of identifying products with the potential to gain popularity and increase sales.
1. EtsyHunt Inactive Product
Discover products that were once popular but have now lost traction or those that never gained much attention.
This tool helps you identify potential winning products that have the potential to go viral.
Start by selecting your preferred category. For example, I focus on the Jewelry niche on Etsy.

Set the parameters for sales data, specifying the maximum 10 and minimum 0 sales in the product's lifetime and the past 30 days.
3. Keep the favorites option unlimited.
4. You can choose the inactivity period; I prefer three months.
By following these steps, you'll compile a list of potential winning products.
To outperform your competitors, consider offering superior shipping or product quality.
However, avoid competing solely on price, as it can erode profit margins.
2. Search Filter
I've chosen the Jewelry niche because it aligns with my interests.
3. Etsy Product Charts
Adjust the Etsy Products Ranking to "New Trending," and customize it according to your preferences.
4. Amazon US Handmade Products
This tool offers a search filter that allows you to refine your product preferences. However, as I am into dropshipping, I didn't explore these products further.
Pricing Plans for EtsyHunt
WHAT I LIKE AND DISLIKE ABOUT
ETSYHUNT
LIKE:
Product Discovery: EtsyHunt simplifies the process of discovering products with the potential for success on Etsy.
Customization: The tool offers customizable filters, allowing users to tailor their product research criteria.
Competitor Analysis: Sellers can use EtsyHunt to gain insights into competitors and their strategies.
Virality Prediction: The tool assists in identifying products that may go viral based on specific criteria.
Strategy Diversification: EtsyHunt encourages sellers to focus on factors other than price to outwit competitors.
DISLIKE:
Cost: Depending on the selected plan, EtsyHunt may involve a subscription fee.
Learning Curve: New users may require some time to become fully familiar with all of the tool's features and functionalities.

MY TAKE
EtsyShop is a comprehensive suite of tools designed to assist Etsy sellers in various aspects of their business, from product research to shop optimization. It provides a range of features and functionalities to help sellers thrive on the Etsy platform.
1. Product Research
When you begin your product research journey, the first thing that catches your eye is the Search filter.
I set the filter to "Jewelry" because that's my area of interest.
I specify a price range between 11 to 100 dollars.
For the period, I usually select 90 days to observe the best-performing Jewelry items over the last three months. However, if you want to spot products going viral right now, you can switch to 7 days.
This filter displayes the Jewelry products that have performed well in the past 90 days on Etsy.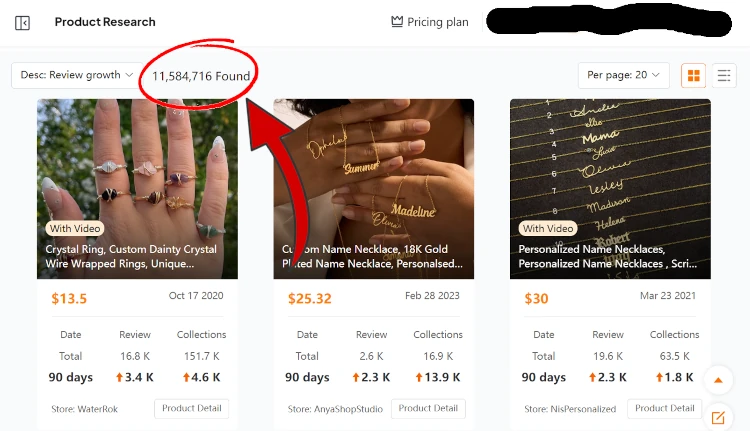 To get more insights, simply click on "Product details."
2. Product Details
Once you click, you'll land on a page resembling this one, where you have the option to explore the product on Etsy or delve into store details.
Here, you'll find all the essential information, including SEO keywords that the product is ranking for on Etsy.
You'll also encounter the Data Analyze section, which showcases product reviews and collections gained over your chosen time frame – I typically set it to 7 days.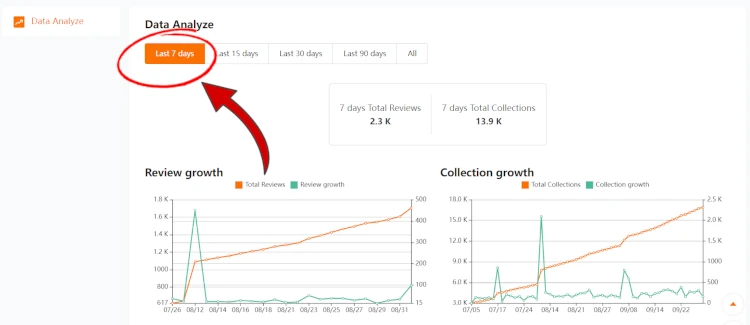 3. Store Research
This section offers a filter to refine your search for stores.
Upon filtering, you'll find the following details next to each store:
Sales
Reviews
Collections
Average price
Best-selling items with pictures which is where I look for products that are doing well for other sellers which I can replicate.
On the far right, you'll spot a section titled "Action":
You can visit the store on Etsy.
Access store information.
Star the store for easy future reference.
4. Top Stores
This section presents a list of top-performing stores, complete with a filter option.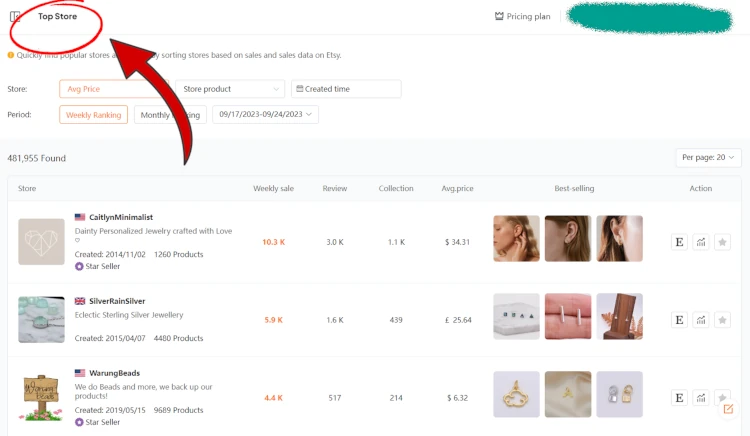 The layout mirrors that of the Store Research section.
5. Etsy For TikTok
Etsy for TikTok provides recommendations for categories and products suitable for TikTok paid advertisement promotions.
It's important to note that this section focuses on products suitable for TikTok promotion, not necessarily those currently going viral on TikTok.
To discover such products, you would need a dedicated TikTok Product Research Tool like PiPiADS.
Pricing Plans for EtsyShop
WHAT I LIKE AND DISLIKE ABOUT
ETSYSHOP
LIKE:
Comprehensive Product Research: EtsyShop equips sellers with robust product research tools to identify trending products and stay competitive.
SEO Optimization: The tool provides keyword recommendations and insights to help sellers optimize their product listings for better search visibility.
Competitor Analysis: Sellers can gain valuable insights into competitor stores and strategies.
Customization: EtsyShop offers customizable column filtering, allowing users to focus on specific data points.
TikTok Promotion: The tool provides recommendations for TikTok promotion, a valuable feature for marketing products.
DISLIKE:
Cost: Depending on the chosen plan, EtsyShop may involve a subscription fee.
Learning Curve: New users may require some time to become familiar with all the features and functionalities.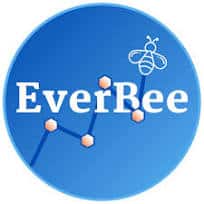 MY TAKE
EverBee is a comprehensive product research tool designed to empower Etsy sellers with valuable insights to boost their success on the platform. It offers a wide range of features and functionalities to streamline product research, enhance Etsy shop optimization, and make data-driven decisions.
In the Product Analytics section, you have the flexibility to filter columns according to your specific interests, including:
Photo
Product Name
Shop Name
Price
Estimated sales in the last month
Estimated revenue in the last month
Estimated Total Sales (Listings)
Listing Reviews
Listing Age (In months)
Favorites (Listings)
Average Reviews per month
Views
Category
Auto Renews
Is Customizable
Is Personalizable
Description Character Count
Has Variations
Is Supply
Minimum Processing
Placement Of Listing In Shop
Shipped From
Shop Age
Visibility Score
Conversion Rate
Shop Digital Listings
Title Character Count
When Made
Who Made
Total Shop Sales
For my focus on the Jewelry category, I've set specific filters.
The results I obtained are as follows:
2. Product Details
The Product Details section provides valuable insights, including the store selling the product, estimated monthly orders, total sales of the same product, listing duration, and average monthly revenue.
As you scroll further, you'll discover the keywords for which the product ranks. This includes data on volume, competition, and keyword score.
Additional details encompass:
When Made
Listing Type
Customizable
Craft Supply
Personalized
Auto Renew
Has variations
Placement of Listing in Shops
Title character count
Who Made
The Keyword Research section offers keyword recommendations to improve your ranking.
It includes information on volume, competition, and keyword score.
Note: Keyword Score is based on the ratio of estimated search volume to the number of competing listings. A high score indicates relatively high demand and low competition, making it easier to rank, while a low score suggests the opposite.
I recommend selecting keywords with a high score, as they typically present a better chance of appearing in search results.
Pricing Plans for EverBee
WHAT I LIKE AND DISLIKE ABOUT THIEVE.CO
LIKE:
Comprehensive Product Research: EverBee provides a wealth of data and insights to inform product selection and optimization.
SEO Optimization: The tool assists in improving Etsy SEO by offering keyword recommendations.
Competitive Analysis: Sellers can gain a competitive edge by analyzing competitor data.
Customization: EverBee allows users to tailor their data view with customizable column filtering.
Pricing Insights: Sellers can make informed pricing decisions based on pricing trends and strategies.
DISLIKE:
Why Do Etsy Product Research Tools Matter?
Etsy, as a vibrant online marketplace, hosts a vast array of unique handmade and vintage items.
While this diversity is a strength, it also poses a challenge for sellers: how to stand out and identify products that will resonate with buyers.
This is precisely where product research tools become indispensable.
Etsy product research tools matter for several reasons:
Competitive Edge: In a crowded marketplace, gaining a competitive edge is essential. These tools provide valuable data to help you understand your competition and stand out.
Keyword Optimization: Etsy SEO (Search Engine Optimization) plays a crucial role in visibility. Product research tools assist in identifying the right keywords to use in your listings, improving their chances of appearing in search results.
Trend Identification: Knowing what's currently trending on Etsy can guide your product selection. Product research tools help you spot emerging trends and capitalize on them.
Profit Maximization: By analyzing pricing, sales history, and demand, these tools enable you to set competitive prices and maximize your profits.
Time Efficiency: Manual research can be time-consuming. Product research tools automate the process, saving you precious time that you can invest in other aspects of your Etsy business.
Data-Driven Decisions: Making informed decisions is vital. These tools provide data-backed insights to help you make strategic choices about which products to list, promote, and optimize.
By incorporating product research tools into your Etsy selling strategy, you can save time and improve your chances of success.
In conclusion, the journey to success on Etsy begins with research, and the significance of utilizing the Best Product Research Tools for Etsy cannot be overstated.
These tools offer Etsy sellers a multitude of advantages, from enhancing product selection and optimizing shop performance to outperforming competitors and maximizing profits.
Therefore, investing in the Best Product Research Tools for Etsy is not just an option; it's a necessity for any serious Etsy seller.
They are your gateway to finding the right products, optimizing your shop, and ultimately achieving success on Etsy.