Here are the main points from the dropship review, which I have summarized for you:
Dropship

Seasoned dropshippers or those just starting out!

Product Database And Top Products
Sales Tracker
Competitor Research And Top Stores
Portfolio
Dropship University

Has a Great User Interface

Chrome extensions 
Shopify Integrations 
Are you tired of spending hours sifting through countless products, hoping to find that hidden gem for your dropshipping business?
Well, get ready to take your business to new heights with the ultimate product research tool – Dropship!
Finding the right products is the key to success. After all, a well-chosen product can make all the difference between soaring profits and struggling sales.
That's where Dropship comes into play – a powerful tool designed to help small dropshipping businesses like yours discover those winning products that will set you apart from the competition.
Affiliate Disclosure!
We're reader-supported. We collaborate with exceptional companies providing products that assist our readers in reaching their goals! When you make a purchase through our partner links, we receive a referral fee at no extra cost to you. For further details, please visit the Affiliate Links section on our Disclaimer page.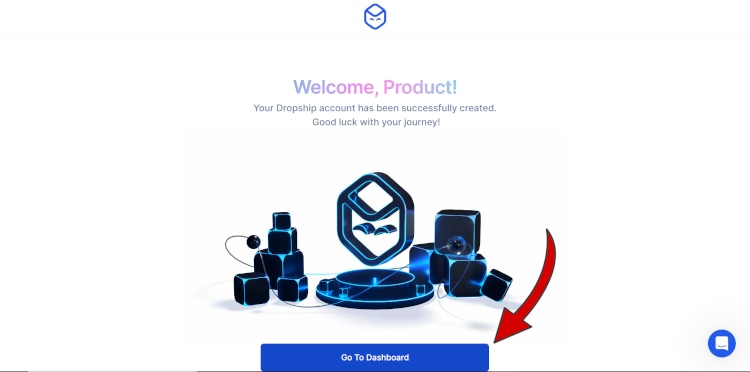 Dropship is an innovative product research tool specially designed for small dropshipping businesses. Its main purpose is to help entrepreneurs like you discover winning products that can skyrocket your sales and success in the competitive dropshipping industry.
Founded by a team of passionate brothers Josef and Nawras Ganim. It was launched on 2020, and since then, it has grown exponentially, supporting over 45,000 merchants on their quest for dropshipping greatness.
At Dropship, their mission is clear: to empower entrepreneurs to start and grow successful businesses. They strive to provide you with the most comprehensive and user-friendly spy tools to make your selling journey smoother and more profitable.
From its inception, Dropship has been committed to constant innovation, staying ahead of the curve, and keeping you ahead of your competition. With millions of products at your fingertips and real-time access to Shopify store revenue data, you can be confident in your product choices and minimize the risks of selling underperforming items.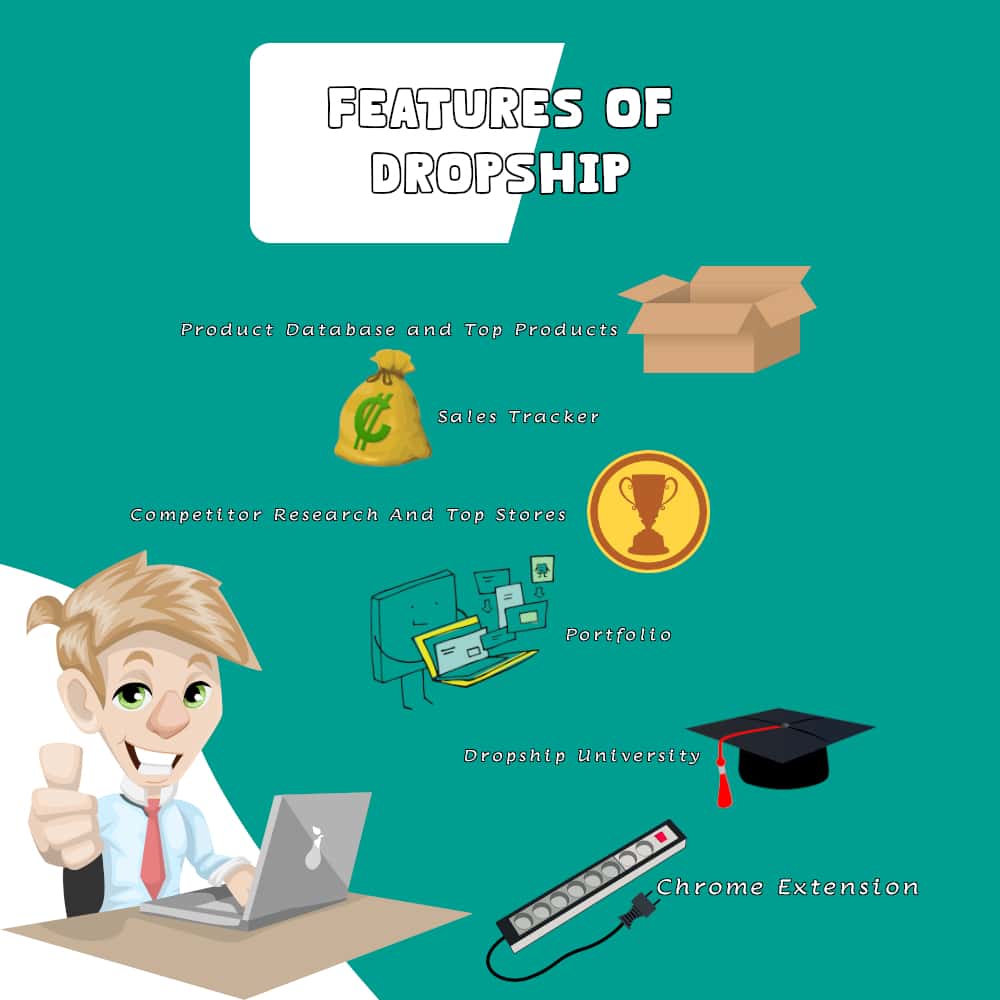 In the world of dropshipping, finding the perfect product that can skyrocket your business can be a daunting task.
But fear not, because Dropship's Portfolio is here to revolutionize your product research journey. The Portfolio is an invaluable tool that brings you an abundance of new product ideas every week.
Yes, you heard it right – every single week, you gain access to a curated drop of up to 40 potentially winning products, carefully selected by our state-of-the-art algorithms.
With this game-changing feature at your disposal, you're just one product away from reaching new heights in your dropshipping journey.
After you find whatever product you want to sell just click on it and you will see something similar to this below
I chose this "Baby Nasal Aspirator" because it looks like a big-time problem solver.
But you might be thinking babies don't have money, well no kidding 'John' their moms have racks to spend on the children.
As you scroll down you first come across the 'Overview' section which is just a section that breaks down everything important below.
I usually ignore this section:
The 'Benefits and Drawbacks' section just does exactly what it says, it gives you the pros and cons of the product you are interested in.
I recommend carefully looking at this because I believe with this information you can decide whether the product is profitable or not.
The 'Saturation and Competitors' section shows you how many and who saying the exact product you are interested in.
I recommend selling products that are less than 20 or at least which is still in the green.
As for this product, 75 shops are selling it right now.
The next is the 'Content' section from TikTok which is without a doubt an absolute time saver.
In this section, Dropship gathers videos of people using your product, which is a time saver if you are not using TikTok Organic and want to make videos to run on Facebook, TikTok, and many more.
In this section called 'Suppliers' you find stores on Alibaba and AliExpress selling your product at a supplier price.
I recommend checking out Alibaba for those doing Amazon FBA

Now we come to my favourite section here which is the 'Numbers Breakdown' and it does exactly what is said.
I enjoy putting random numbers and seeing the profit margin.
Dropship's Product Database is a treasure trove of millions of products from various e-commerce stores, providing easy access to a vast collection of products for dropshippers of all levels.
With Product Database, finding your following winning product has never been easier!
Below is the filter in the Product Database, you can use find products that are available within Rangers like:
The price products are sold in USD
Monthly sales amount per product
Monthly revenue generated per product
Amount of product listings in the store
Amount of images the product listing has
Amount of variants the product listing has
With Sales Tracker, you can now track the sales of any Shopify store or product listing effortlessly.
Uncover the figures behind successful stores and receive daily sales updates, giving you valuable insights to capitalize on the best opportunities.
No more struggling to determine competitors' earnings – Sales Tracker does it all for you!
I inserted the link in the URL section like
Click on the link and filter the data by 7 days because if they have been making sales in the past 7 days or the graph is rising then the product is profitable.
This will work for any store on Shopify.
In the competitive realm of dropshipping, understanding your rivals and analyzing the market is paramount to success.
Competitor Research offers a transformative advantage for entrepreneurs by revealing valuable insights about competitors, their strengths, and weaknesses.
Armed with this knowledge, you can strategically position your business, identify unexplored opportunities, and optimize your marketing approach.
Stay ahead of the competition and make informed decisions.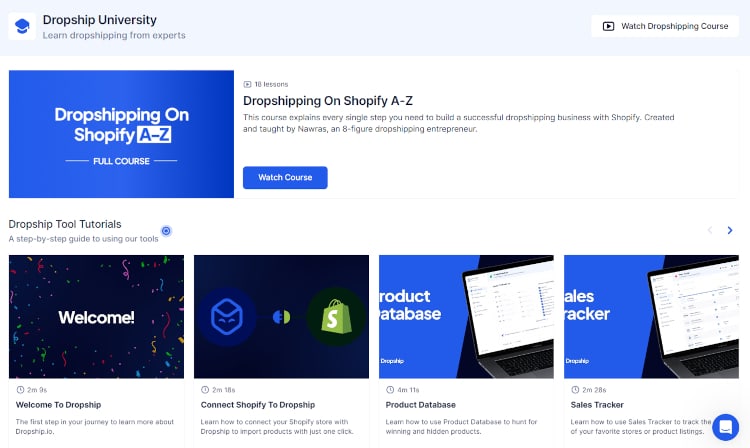 Dropship University is a free educational platform offered by Dropship, providing comprehensive dropshipping courses taught by experts like Nawras (an 8 figure dropshippier).
It covers various e-commerce topics, from market research to marketing. But not all courses are available on the free trial.
Additionally, it fosters a supportive community through an active Discord channel, offering a valuable resource for aspiring entrepreneurs to learn and grow together.
Dropship – Product Research is a powerful Google Chrome extension designed to help e-commerce entrepreneurs conduct product research, store analysis, and competitor research effortlessly.
With real-time sales insights, historical sales data, and store analysis features, Dropship empowers users to stay ahead of the competition and make data-driven decisions for their businesses.
It also offers a one-click import feature to quickly add winning products to your Shopify store, saving time and effort.
With over 30,000+ users, Dropship is the industry-leading tool for e-commerce success.
8
. Dropship Free Calculators
Interest Explorer With Interest Explorer, you'll be able to save hours on interest research and identify low-competition interests that can give you a competitive edge over others. This tool is a goldmine for discovering thousands of hidden but targetable Facebook interests to refine your audience targeting and drive better results for your ad campaigns.
CPA Calculator By using the CPA Calculator, you can determine the optimal balance between your CPC and conversion rate to ensure you acquire customers at a cost that aligns with your budget and business goals. It helps you make smarter decisions when setting your advertising budget and pricing strategies, ultimately leading to more effective marketing campaigns.
BEROAS Calculator: The BEROAS (Break-even Return On Ad Spend) Calculator allows you to calculate the selling price and product cost needed to remain above your target BEROAS. This enables you to identify areas for improvement in your product pricing and marketing efforts. By achieving the desired BEROAS, you ensure that your advertising campaigns generate enough revenue to cover your advertising costs, leading to a profitable business.
Dropshipping Profit Margin Calculator: This calculator breaks down important metrics, including potential profit, cost of goods sold, shipping costs, fees per order, and more. By knowing these numbers, you can set competitive prices, pinpoint problem areas with your products, and make informed decisions to enhance your overall profit margin.
ROAS Calculator: With the ROAS (Return On Ad Spend) Calculator, you can determine what your CPA and AOV (Average Order Value) need to be to achieve your target ROAS. This helps you gauge the success of your advertising campaigns and make data-driven decisions to optimize your ad spend and increase your return on investment.
Dropship Plan And Pricing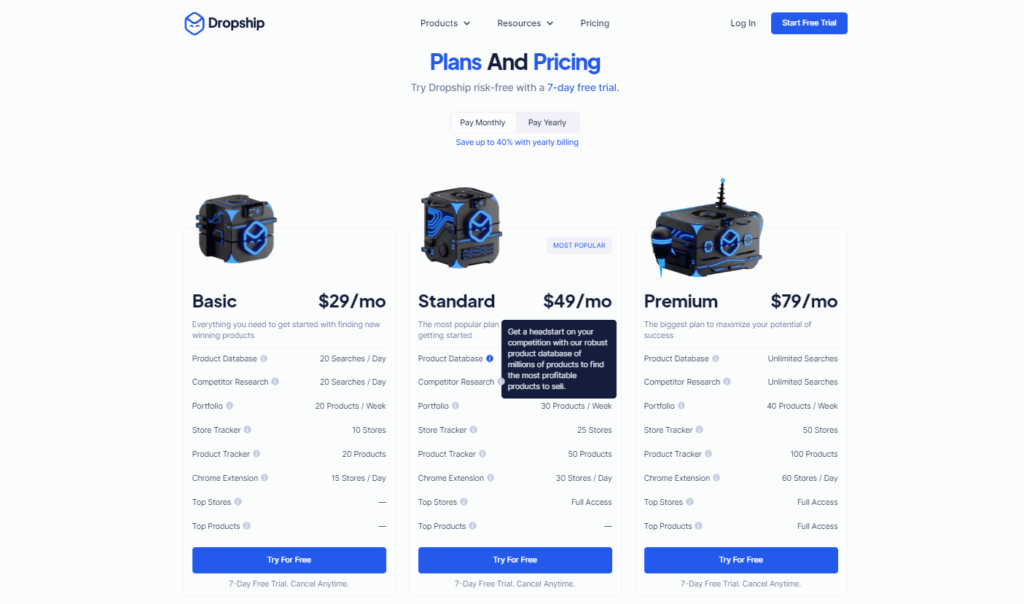 1. Basic Plan: $29/month or $228 billed annually
The Basic plan is the perfect entry point for those looking to dip their toes into the world of dropshipping and start finding winning products. At just $19 per month (or $228 billed annually, saving you 20%), this plan provides all the essential features to kickstart your journey.
Key Features:
Product Database with 20 searches per day
Competitor Research with 20 searches per day
Portfolio with 20 products per week
Store Tracker for 10 stores
Product Tracker for 20 products
Chrome Extension with 15 stores per day
2. Standard Plan: $49/month or $348 billed annually
The Standard plan is Dropship's most popular choice, and for good reason. It caters to entrepreneurs serious about their dropshipping journey and who want access to more advanced features.
Key Features:
Unlimited Product Database and Competitor Research Search No restrictions on your research capabilities.
Portfolio with 30 products per week
Store Tracker for 25 stores
Product Tracker for 50 products
Chrome Extension with 30 stores per day
3. Premium Plan: $79/month or $588 billed annually
The Premium plan is the ultimate choice for those who want to maximize their potential for dropshipping success. Packed with advanced features, this plan is ideal for established entrepreneurs and those ready to take their businesses to new heights.
Key Features:
Unlimited Product Database and Competitor Research Search No restrictions on your research capabilities.
Portfolio with 40 products per week
Store Tracker for 50 stores
Product Tracker for 100 products
Chrome Extension with 60 stores per day
Full Access to Top Stores and Top Products
Attention, Dropshippers!
Prices may change soon! Don't miss your chance for a risk-free 7-day free trial. Sign up now and secure your deal before it's too late!
🎯 Try Dropship today and take your dropshipping game to the next level! 🚀
Pros and Cons of Dropship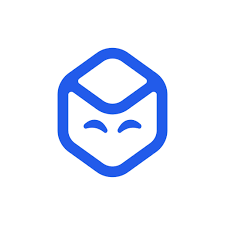 MY TAKE
I recommend Dropship for seasoned dropshippers or those just starting out! With its feature-rich platform, Google Chrome extension, and powerful free tools, you can enjoy the 7-day free trial and explore winning products. Don't miss this opportunity to elevate your dropshipping game with Dropship!
Dropship Pros
Feature-Rich Platform: Dropship offers a wide range of powerful tools and features tailored to dropshippers, including product research, competitor analysis, and sales tracking.
Ability to spy on competitors 
Google Chrome Extension: The Google Chrome extension makes it easy to find winning products and spy on competitors directly from your browser.
Interest Explorer: The Interest Explorer tool helps you discover targetable Facebook interests that are hidden from most advertisers, giving you a competitive edge.
Free Tools: Dropship provides additional free tools like the CPA Calculator, BEROAS Calculator, and Dropshipping Profit Margin Calculator, empowering sellers with essential metrics for profitability.
User-Friendly Interface: The platform's intuitive interface makes it accessible for both beginners and experienced dropshippers.
Dropship University: Access to Dropship University offers valuable resources and training to improve dropshipping skills and knowledge.
7-Day Free Trial: The 7-day free trial allows users to explore the platform's capabilities risk-free before committing to a plan.
Dropship Cons
Platform Limitations: Some users might find certain limitations in terms of the number of searches or product imports, depending on their chosen plan.
Competition: As Dropship gains popularity, more dropshippers might join the platform, increasing competition thus the products in the portfolio we be sold by many competitors
Platform not Stable: Occasional technical issues or downtime may occur, affecting user experience temporarily.
Limited Integration: As the platform primarily focuses on Shopify dropshipping, users with other e-commerce platforms may find limited integration options.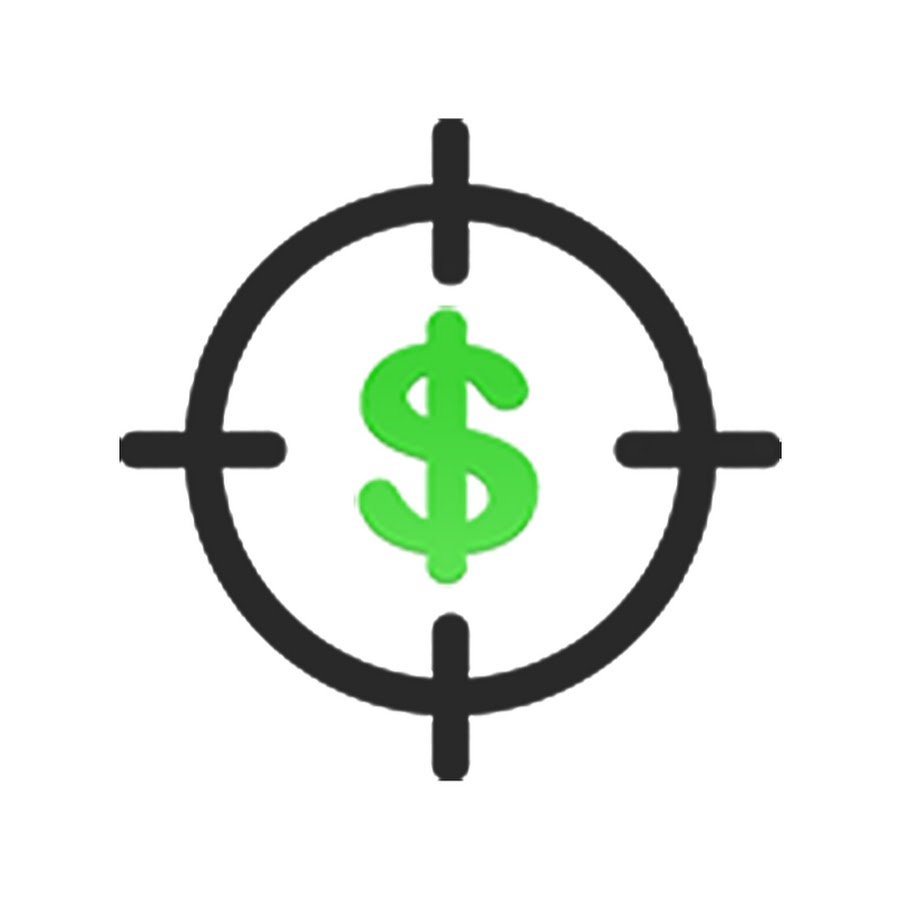 MY TAKE
Ecomhunt offers a handpicked collection of winning products, reducing the time and effort required for product research. Access to valuable insights such as Facebook targeting helps users understand their target audience better. The platform's user-friendly interface ensures a seamless experience when browsing and selecting potential products.
Key Features Of EcomHunt:
A curated list of winning dropshipping products
Detailed product information including Facebook Ad data, selling prices, profit margins, and more.
A user-friendly dashboard for easy navigation and access to tools.
Information on Facebook Ad targeting for each product to assist with ad campaigns.
Integration with Spocket for importing products directly from AliExpress.
Display of product images for better visualization.
Profit Analysis
Saturation Inspector
Engagement Stats
Convenient access to links, including AliExpress seller links and Facebook Ad links.
Screenshots of Facebook Ads with comments.
Targeting Recommendations
Instagram Influencers Niche Recommendations
eBay Sales Statistics
AliExpress Sales Statistics
Integration with AliExpress for access to product reviews
Real-time data on trending products in the market
Lucky Tool: A unique feature that offers winning product suggestions based on filters.
Tracker Tool: Allows tracking of product performance on AliExpress.
AliExpress Product Research Tool (Adam): A sophisticated search engine within AliExpress for finding winning products.
Chrome Extension
Jack Kaching (1-on-1 Expert Consultant)
Winners Club: Exclusive membership for those with over $5k in sales using Ecomhunt products, offering rewards and recognition.
A blog featuring dropshipping strategies, success stories, and tips.
Tutorials and Podcasts
Courses and E-books: Access to dropshipping courses and e-books (available with paid plans).
An active Facebook group for connecting with other dropshippers and sharing insights.
MY TAKE
Sell The Trend is a versatile tool for dropshippers, offering extensive product research tools, seamless integration with e-commerce platforms like Shopify, AI-powered features for ad creation and product listings, influencer marketing support, simplified video ad creation, and order fulfillment options with various suppliers. Additionally, it provides Sell The Trend Shops as an alternative to Shopify for building online stores.
Key Features of Sell The Trend:
Product Research:

AliExpress Explorer
CJDropshipping Explorer
Amazon Explorer
Shopify Store Explorer
Nexus Research (combines data from multiple sources)
Daily Hot Products
Weekly Reports
Trend Tracker
Trend Explorer

Product Management:

Product Tracker
Saved Products
Import to Store (Shopify and WooCommerce)
Product Import Filters
My Products Dashboard
AliExpress Orders Tracker
CJdropshipping Integration
Shopify Store Connect
WooCommerce Integration
Facebook Pixel Integration

AI-Powered Tools:

AI Brand Builder (custom product descriptions and social media ads)
Video Ads Creator
Facebook Audience Builder

Influencer Marketing Support:

Engagement Rating Calculator for Instagram and Twitter
Influencer Search

Order Fulfillment:

AliExpress Order Fulfillment
CJdropshipping Order Fulfillment
Order Fulfillment Tracking

Sell The Trend Shops:

Alternative to Shopify for building online stores

Additional Resources:

Dropshipping Guides
Dropshipping Course (videos)
Chrome Extension (for product import)
Blog (including "Winning Products Friday" recommendations)
MY TAKE
PipiAds is your all-in-one solution for TikTok ad spying, streamlining your research efforts. It offers an in-depth analysis of TikTok ads and trending products, ensuring you stay ahead of the competition. Gain a competitive edge with insights into ad creatives and audience targeting strategies.
Key Features of PiPiAds:
Comprehensive TikTok ad spy tool.
Analyzes TikTok ads and trending products.
Provides valuable insights into ad creatives and audience targeting.
Discover Winning Products
Stay up-to-date with Viral and Trending Products
Ad Library: Access a comprehensive ad library with a wide selection of TikTok ad examples.
Ad Analysis Tool
Etsy Spy Tool
E-commerce Platform Integration like Shopify and BigCommerce
User-Friendly Dashboard
Users can apply filters such as country, ad impressions, likes, comments, and eCommerce platforms to refine their search results.
Competitor Analysis
Real-Time Data on eCommerce ads
MY TAKE
Tradelle keeps you updated with daily trending products, reducing the time spent on product research. Detailed metrics and analytics empower you to make data-driven decisions for your dropshipping business. Inventory management and automated order fulfillment streamline your operations. Shopify integration simplifies product import and fulfillment. Expert support ensures you receive guidance tailored to your dropshipping success.
Key Features of Tradelle:
Daily Updated Lists of Trending Products
Automated Order Fulfillment
Faster Delivery Times
Seamless Integration with Shopify
Expert Support and Guidance.
Use various filters to narrow down product searches based on profits, prices, revenue, ROI, dropshipping niche, and more.
Get detailed information on product characteristics, including selling price, cost, profits, ROI, revenue, Amazon sales, AliExpress orders, and Amazon price.
Easily access product pages on AliExpress, Amazon, and Facebook ads directly from the platform.
Discover the best suppliers for your chosen products.
Instagram Influencers recommendations
Get Product Reviews on Amazon
Product Complements
Target Audience Data
Market Trends Analysis
Regional Interest Data
Frequently Asked Questions (FAQs) of Dropship
Is Dropship worth it? How does Dropship work?
Dropship is worth considering for dropshippers in 2023. It is a feature-rich platform that offers a Google Chrome extension and free tools to assist in product research, competitor analysis, and more. Dropship works by providing valuable data and insights that enable you to discover winning products and optimize your dropshipping business for success.
Are there any Dropship alternatives?
While Dropship offers comprehensive features and benefits, there are other dropshipping platforms available in the market. However, few may match the full suite of tools and resources that Dropship provides to empower dropshippers with data-driven decision-making capabilities.
Is Dropship free to use? How much does Dropship cost?
Dropship offers a 7-day free trial to allow users to explore its platform and experience its tools before committing. After the trial period, Dropship offers various pricing plans tailored to different business needs. The pricing details can be found on their official website.
In conclusion, Dropship is a game-changer for dropshippers, whether you are a seasoned pro or just starting.
With its feature-rich platform and powerful Google Chrome extension, finding winning products and staying ahead of the competition has never been easier.
Throughout this review, we've seen how Dropship offers an extensive product database, competitor research tools, and portfolio management to streamline your dropshipping journey.
The key takeaway from this review is the importance of product research in dropshipping success. With Dropship, you have all the resources and data-driven insights at your disposal to make informed decisions and boost your chances of finding profitable products.
Thank you for taking the time to read this review and for your interest in Dropship.
Embrace the 7-day free trial and unlock the full potential of dropshipping success with Dropship.
Happy dropshipping!