If you are currently searching for an excellent web hosting solution that is both reliable and budget-friendly, then you have stumbled upon the perfect article!
In today's digital age, more and more companies are realizing the importance of establishing a strong online presence. With the recent global pandemic shifting the way businesses operate, the demand for web hosting services has skyrocketed.
However, this surge in demand has led to a scarcity of available hosting options, causing many providers to inflate their prices.
But fear not! I've taken it upon myself to embark on a mission to find the most affordable, fast, secure, and reliable web hosting companies out there.
After extensive research and careful consideration, I've discovered a handful of hosting providers that meet these criteria.
And one of these exceptional options is none other than Lyte Hosting.
Now, let me introduce you to Lyte Hosting – the solution that can transform your business and help it thrive in the online world. 
BEST LYTE HOSTING ALTERNATIVES FOR YOU
NAMECHEAP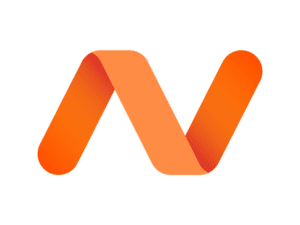 FAST, SECURE, AND AFFORDABLE HOSTING PLANS
VERPEX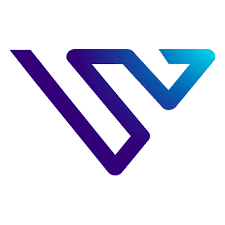 TRUSTED BY 200,000 WEBSITES
WPX
.

.
FASTEST WORDPRESS HOSTING
Introducing Namecheap – Amplify your online presence without breaking the bank. With Namecheap, you can achieve more online while enjoying affordable pricing plans.
Verpex – Launch your business with ease starting from just $1.33 per month. Get your website up and running quickly and affordably with Verpex.
Lightning-fast WordPress hosting with WPX. Winner of all global speed-tested categories in independent testing 2022.
Lyte Hosting is a web hosting company that offers a range of hosting solutions, including Shared Hosting, WordPress Hosting, and VPS Hosting.
In 2021 it started its journey as a hosting company and has since grown to serve over 700 clients across 18 countries.
They host over 15,000 websites on their secure servers, earning a 5-star rating from satisfied clients.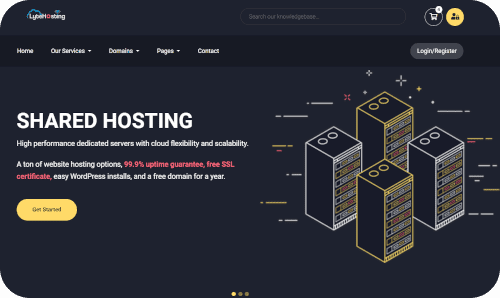 They prioritize reliability, security, and performance to empower businesses and individuals in establishing a successful online presence.
With its robust network infrastructure and over 600 Gbps of connectivity, Lyte Hosting ensures lightning-fast data transfer and quick loading times for hosted websites.
Their commitment to high-speed connectivity aligns with the demands of today's digital landscape, enhancing user experience and SEO performance.
If you're in search of a web hosting company, consider giving Lyte Hosting a try.
This innovative new company is garnering attention for its exceptional offerings, including high-speed connectivity, reliability, and flexible hosting options.
With features like optimized WordPress hosting, scalability, and expert customer support, Lyte Hosting is an excellent choice for businesses and individuals looking for a reliable and cutting-edge hosting solution.
Before making a decision, it's important to explore the offers and pros and cons of Lyte Hosting.
As your guide, I'm here to assist you in evaluating the features, benefits, and potential drawbacks of Lyte Hosting, ensuring you select the right web hosting solution for your business or personal website.
Lyte Hosting offers three core services, while additional services are provided through partnerships with other providers to cater to specific needs of different websites.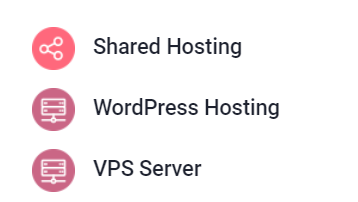 Shared Hosting Offers:
High-performance dedicated servers with cloud flexibility.
99.9% uptime guarantee and free SSL certificate.
Easy WordPress installs and free domain for a year.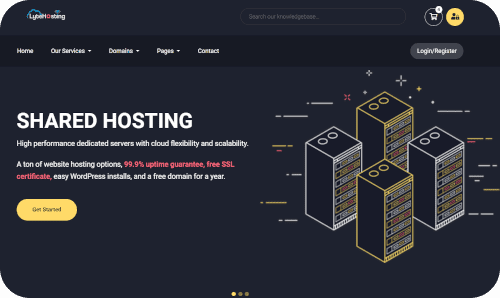 Lyte Hosting offers shared hosting pricing from $0.72/month to $2.74/month, with the cheapest plan renewing at $1.43, unlike Verpex.
However, it's important to note that the cheapest plan comes with limited bandwidth of 10GB and a standard web space of 2GB.
The Deluxe plan offers Unlimited Bandwidth.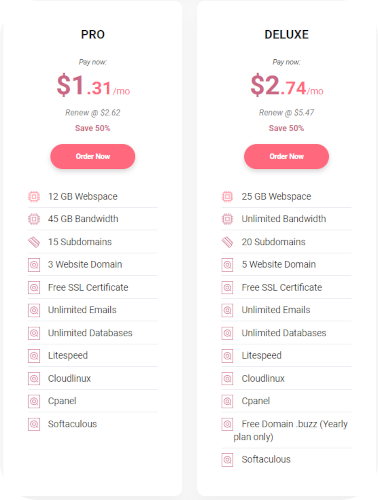 WordPress Hosting Offers:
Fast CPU, SSD drives, and dedicated RAM for your WordPress website.
Bare metal servers with root access.
Flexible server configurations with SSD/HDD storage.

When it comes to the WP STANDARD PLUS plan offered by Lyte Hosting, it's important to note that the claim of "Unlimited" web space may not be entirely accurate.
In reality, it is more likely to be around 50 GB.
VPS Hosting Offers:
NatixHost offers VPS solutions for your business needs.
Full root access and choice of Operating System (OS).
Backups, uptime monitoring, and performance monitoring included.
The site's modern design contributes to a professional appearance, earning it a web design rating of 4.4/5. 
However, considering that the web hosting service is relatively new, I have reservations regarding their services.
Taking everything into consideration, I would rate them 4.1/5 Overall
High-speed connectivity for fast website loading times.
Reliable uptime guarantee to ensure your website is accessible.
Flexible and scalable hosting options to accommodate your needs.
Optimized WordPress hosting for seamless management of WordPress sites.
Expert customer support (Unless you ask for Backlinks) to assist you with any technical issues.
Affordable pricing plans to suit different budgets.
Secure hosting environment with SSL certificates and regular backups.
Access to advanced features and tools to enhance your website's performance.
Partnership with reliable data centers for robust infrastructure.
User-friendly control panel for easy website management.
30 Day Money-back guarantees added peace of mind.
Limited bandwidth and web space on lower-tier plans.
The relatively new company, which may raise concerns about their track record and experience.
Additional features or add-ons may come at an extra cost.
Limited server locations may not cater to specific geographic needs.
Some users may experience occasional customer support delays or inconsistencies And they type unprofessionally.
The range of hosting services offered may be more limited compared to larger hosting providers.
The lack of publicly available information about the leaders and team could make some users (like myself) skeptical about the company's background and expertise.
Limited information is available regarding data center specifications and infrastructure details.
Limited information on Founders and Co-Founders Making it a bit Sus
Why is Lyte Hosting cheap?

Lyte Hosting is able to offer cost-effective pricing by structuring their hosting packages in a way that limits web space and bandwidth. This allows them to provide affordable options for those who may have lower resource requirements or are on a budget.

What limitations are there on web space and bandwidth with Lyte Hosting?

Lyte Hosting's affordable plans may come with limitations on web space and bandwidth. It's important to review the specific details of each plan to understand the allocated amounts. If your website requires significant storage or bandwidth, you may need to consider a higher-tier plan or explore other hosting options that better suit your needs.

What is Lyte Hosting's refund policy if I'm not satisfied with their services?

Understanding the refund policy is essential to assess Lyte Hosting's commitment to customer satisfaction. Inquire about their money-back guarantee and the specific terms and conditions associated with refunds. Knowing whether there are any time limits or conditions for claiming a refund can provide peace of mind if you need to explore alternative hosting options.

Are there any additional costs associated with exceeding the allocated web space or bandwidth limits?

Exceeding the allocated web space or bandwidth limits may result in additional costs or restrictions with Lyte Hosting. It's advisable to review their terms of service or contact their support team to understand the potential consequences of surpassing the allotted limits and any associated fees.

Can I migrate my existing website to Lyte Hosting?

Yes, Lyte Hosting offers website migration services to help you transfer your existing website from another hosting provider. Their WordPress experts can assist with the migration process, ensuring a smooth transition to their hosting platform. It's recommended to contact their support team for more details and assistance.

Can I upgrade my hosting plan if I require more web space and bandwidth?

Yes, Lyte Hosting typically offers the flexibility to upgrade your hosting plan if you require more web space and bandwidth. Upgrading to a higher-tier plan can provide you with increased resource allocation to accommodate your growing website needs. It's recommended to check their available upgrade options and associated costs for a seamless transition.

What if my website requires unlimited web space and bandwidth? Is Lyte Hosting suitable for such requirements?

Lyte Hosting may not be suitable if you require unlimited web space and bandwidth for your website. Their hosting plans come with predefined limits to ensure fair resource allocation and pricing. If you anticipate significant growth or have high resource demands, it may be beneficial to explore hosting providers that offer unlimited or higher allocations of web space and bandwidth.

Are there any known issues or complaints about Lyte Hosting's services?

Researching and considering any known issues or complaints about Lyte Hosting can help you make an informed decision. Look for feedback from existing or previous customers regarding issues such as server downtime, slow performance, customer support responsiveness, or billing problems. Assess the nature and frequency of these issues to evaluate their impact on your hosting experience.

What measures does Lyte Hosting have in place to ensure the security and privacy of my website?

Lyte Hosting should have robust security measures to protect your website and data. These may include features such as SSL certificates, firewalls, regular backups, and malware scanning. It's crucial to review their security protocols and policies to ensure they align with industry standards and your specific security requirements.

Is Lyte Hosting a trustworthy web hosting provider?

Lyte Hosting is a relatively new web hosting company, and establishing trust can be an important consideration. While they may not have an extensive track record compared to more established providers, it's essential to evaluate their reputation based on customer reviews, ratings, and feedback from trusted sources. Conducting thorough research and assessing their reliability, customer support, and service quality can help gauge their trustworthiness.

Does Lyte Hosting offer any uptime guarantees for my website?

Uptime guarantees reflect a hosting provider's commitment to keeping your website accessible to visitors. It's important to inquire about Lyte Hosting's uptime guarantees, as a higher uptime percentage ensures minimal downtime and a more reliable online presence. Look for guarantees of 99.9% uptime or higher.
Lyte Hosting emerges as a promising web hosting provider with its focus on affordability, reliability, and performance. With a range of hosting services and a commitment to customer satisfaction, Lyte Hosting aims to empower individuals and businesses in establishing a strong online presence. Their competitive pricing, robust features, and dedication to delivering high-quality hosting solutions make them worth considering.
Have you tried Lyte Hosting before? Share your experience with us!
If you have already experienced Lyte Hosting's services, we would love to hear about your firsthand experience. Share your feedback, insights, and any tips you may have for fellow readers in the comment section below. Your personal experiences can help others make informed decisions.
Will you give Lyte Hosting a try? Or Try its Alternatives
If you are currently in search of a reliable web hosting provider, we encourage you to give Lyte Hosting a try. With their range of services and dedication to customer satisfaction, they may just be the right fit for your website needs. Share your thoughts on whether you are considering trying Lyte Hosting and any specific questions you may have in the comment section. I am here to assist you in making an informed decision.
I appreciate your engagement and look forward to hearing from you!