You are probably reading this because you are looking for an effective way to start your dropshipping business without spending time on buying and selling between your suppliers and customers, respectively.
In this article, I will equip you with the best AI tools to start your dropshipping business, which will make your life easier.
Starting a dropshipping business can be an exciting venture, and utilizing AI tools can indeed streamline certain aspects of the process.
I'm here to provide information and guidance, and I will list the tools you will need to start your dropshipping business in chronological order.
Let's dive into the world of cutting-edge technology and discover how AI dropshipping tools can propel your business to new heights of success.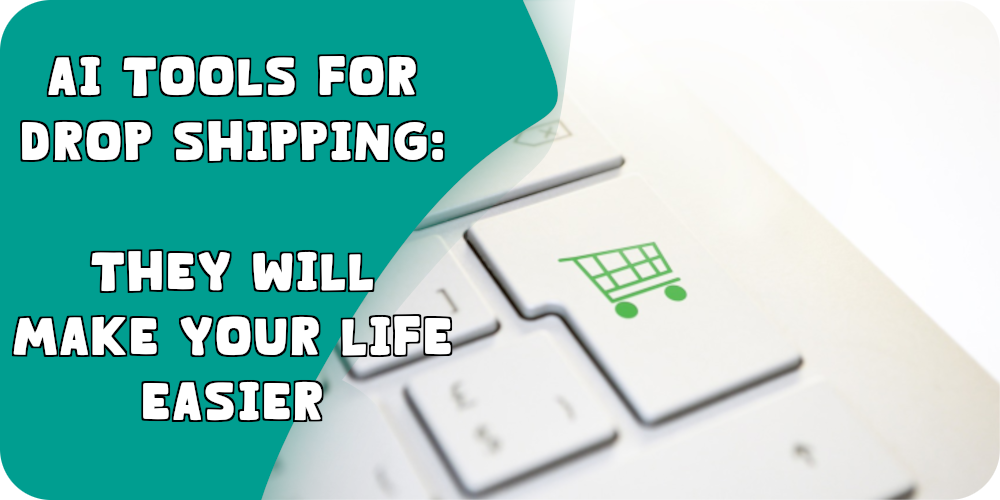 Affiliate Disclosure!
We're reader-supported. We collaborate with exceptional companies providing products that assist our readers in reaching their goals! When you make a purchase through our partner links, we receive a referral fee at no extra cost to you. For further details, please visit the Affiliate Links section on our Disclaimer page. 
MUST-HAVE AI DROPSHIPPING TOOLS
10Web.io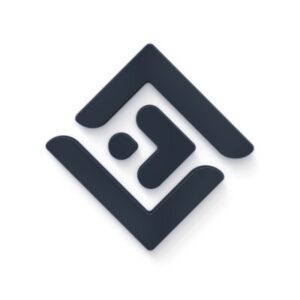 AI WEBSITE BUILDER
Sell the Trend
All-in-one product research with advanced tools
Rytr
6,500,000+ Happy Copywriters
10Web.io is an AI-powered platform that enables you to build a professional website 10 times faster, revolutionizing the website development process.
An alternative to Sell the trend – Discover winning products to sell and gain a competitive edge with Dropship.io, an invaluable resource for e-commerce entrepreneurs.
AI tools, or Artificial Intelligence tools, are software applications or platforms that utilize advanced algorithms and machine learning techniques to automate and enhance various tasks and processes.
When it comes to dropshipping, AI tools play a crucial role in streamlining operations, improving efficiency, and driving business growth.
In the context of dropshipping, AI tools are specifically designed to assist dropshippers in tasks such as product research, inventory management, order fulfillment, marketing automation, and more. 
These tools leverage AI technology to analyze data, predict trends, and make intelligent recommendations, ultimately making the dropshipping journey smoother and more profitable.
By harnessing the power of AI tools in dropshipping, entrepreneurs can save time, make data-driven decisions, and focus on strategic aspects of their business rather than getting bogged down by repetitive tasks. 
From identifying winning products and managing inventory to automating customer interactions and optimizing marketing campaigns, AI tools provide valuable assistance in maximizing efficiency and success in the dropshipping industry.
BEST Ai DROPSHIPPING TOOLS FOR
ChatGPT is an advanced language model developed by OpenAI. It is designed to understand and generate human-like text based on the input it receives.
I have selected ChatGPT as the first tool you'll need because it offers invaluable assistance in multiple aspects of your dropshipping business and its free.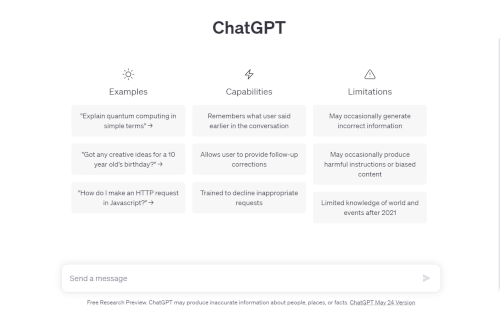 Firstly, ChatGPT can help you choose an enticing and memorable name for your business, ensuring it resonates with your target audience and sets you apart from competitors.
It can also craft a compelling description for your products or store.
Once your website is set up, ChatGPT can help you generate essential pages like the privacy policy and terms and conditions.
These legal documents are crucial for establishing trust with your customers and ensuring compliance with regulations.
With ChatGPT's language capabilities and knowledge, you can effortlessly create comprehensive and professional pages that protect your customers' data and outline the terms of service.
Here are some ChatGPT alternatives that will take your writing game to the next level:
Rytr
6,500,000+ Happy Copywriters
Writesonic
Trusted by 5,000,000+ freelancers
The next step is to create a logo for your business.
The free version of Canva is quick and easy to use, with thousands of templates available for various design needs.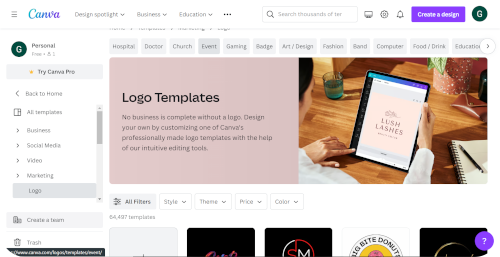 Logo making is an important aspect of establishing a strong brand identity for any business, including dropshipping businesses.
A well-designed logo can help create a professional and memorable image for your brand, making it easier for customers to recognize and remember your business.
For more professional logos you can try CanvaPro or Turbologo:
Turbologo
Logo creation made easy
3. Product research Tools
You probably already know what TikTok is because of its massive user base.
But did you know that you can use it to find a winning product (as dropshippers say) by searching for hashtags like 'TikTok made me buy it' or 'Amazon finds'?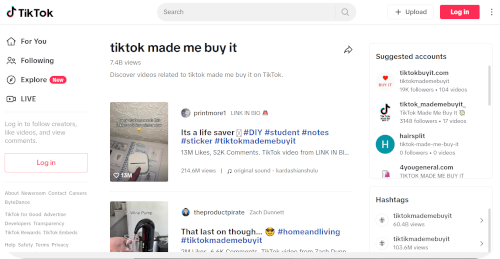 This method is really slow and ineffective and most of the time you end up procrastinating than trying to find a winning product.
I would recommend ai tools that are designed dropshipping product research. 
These tools analyze ads and videos from TikTok, Instagram, and Facebook reels and youtube shorts to find products that are going viral right now so that you hope on a trend at the beginning.
Sell the Trend
All-in-one product research with advanced tools
Dropship.io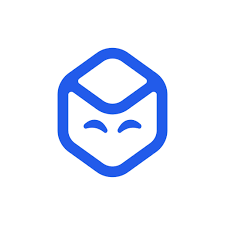 Millions Of Products At Your Fingertips
Tradelle
.
Get the edge with product research
CJdropshipping is a leading all-in-one dropshipping solution that connects suppliers with online retailers a.k.a Product sourcing.
With a wide selection of products, personalized customer service, and integrated platform support, CJdropshipping offers a comprehensive solution for entrepreneurs looking to start or expand their dropshipping businesses.
CJdropshipping stands out from AliExpress due to its faster shipping options. With CJdropshipping, entrepreneurs can access reliable shipping methods like ePacket, USPS, and CJPacket, which significantly reduce delivery times and enhance the overall customer experience.
An alternative to CJdropshipping is Zendrop, but it requires you to have a Shopify account while you sign up.
5. Web Building & Web Hosting
10Web is an AI-powered WordPress platform that revolutionizes website building, hosting, and speed optimization.
Now that you have found your winning product (I am assuming). Lets talk about web hosting and website building.
And 10web has both of these features.
Most dropshippers use Shopify, but Shopify requires some knowledge of website customization, whereas 10Web takes care of that for you and offers a more affordable solution. 
If you don't want to build your own website, then you can use Ecom platforms like Amazon and eBay.
If none of the aforementioned website hosting options appeal to you, you can consider the following alternatives.
Cloudways
Save time and money with reliable cloud hosting.
NameCheap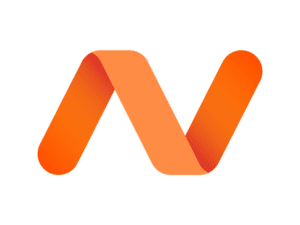 Increase your online earnings while spending less.
WHP
Create your website exactly the way you want it.
If you choose to create your own website, you'll also need to design your own ads.
Pictory Ai-powered video generation software.
Pictory Ai enables you to make professional videos from the text and edit them
Pictory generates visually appealing videos with features like captions, narration, background music, and customizable templates but you will still need videos of people using your product.
It has an option where you can insert footage.
So the ads go well, generating leads and driving sales. Now, the question arises: Who is going to fulfill the order and ensure a seamless customer experience?
Rest assured, the product sourcing tools mentioned above not only provide a convenient platform for ordering your products, but they also handle the shipping process directly to your customers. This means you can focus on what you do best – promoting and growing your business – while they take care of the logistics.
By leveraging these reliable platforms, you can confidently place your orders, knowing that they will be promptly processed and shipped to your customers. This seamless fulfillment process allows you to profit from the difference between the cost of the product and the price you sell it for, all without the hassle of managing inventory or shipping logistics.
So, with these product sourcing tools in your arsenal, you can confidently run your ads, generate leads, and drive sales, knowing that the entire fulfillment process is taken care of. Your role becomes that of a savvy entrepreneur, leveraging these platforms to maximize profits and provide an exceptional customer experience.
Embrace the power of these tools and enjoy the confidence that comes with a streamlined fulfillment process. Focus on growing your business while leaving the order fulfillment to the experts. With this winning combination, your entrepreneurial journey is set for success.
FAQs ABOUT Ai DROPSHIPPING TOOLS
Q: Do I need technical skills to use these tools?
A: Not at all! These tools are designed to be user-friendly and accessible to everyone, regardless of their technical expertise. You don't need any coding knowledge or advanced skills to use them. They have intuitive interfaces and provide step-by-step guidance, making it easy for anyone to navigate and utilize their features.
Q: Are these tools reliable?
A: Absolutely! While they may not be perfect, they are highly reliable. They leverage advanced algorithms and machine learning techniques to provide accurate data and insights. However, it's important to note that no tool can guarantee 100% accuracy. It's always a good idea to validate the information provided by these tools through your own research and analysis.
Q: Can these tools help me find profitable products?
A: Absolutely! One of their key advantages is their ability to identify profitable products. They analyze market trends, competitor data, and customer preferences to suggest high-demand products with potential profit margins. By using these tools, you can discover lucrative niches and stay ahead of the competition.
Q: Can I use these tools with multiple sales channels?
A: Definitely! These tools are versatile and can be integrated with multiple sales channels, including popular e-commerce platforms like Shopify, Amazon, eBay, and more. They provide seamless integration options, allowing you to manage your products and orders across different platforms from a single dashboard.
Q: How much do these tools cost?
A: The cost varies depending on the platform and the features you require. Some offer free plans with limited functionality, while others have tiered pricing models based on the number of products or orders. It's important to evaluate your business needs and compare different tools to find the one that aligns with your budget and requirements.
AI tools for dropshipping are game-changers for entrepreneurs looking to streamline their businesses and maximize profits. With automated features, accurate product suggestions, and seamless order fulfillment, these tools can help you scale your dropshipping venture with ease.
But hey, don't just take my word for it! Have you tried using any of these tools? What challenges are you facing in your dropshipping journey? Leave a comment below and let's chat!