Success with Dropshipping, hinges on uncovering that one game-changing product. That's where Tradelle steps in to boost your odds of reaching your ecom goals.
In the fiercely competitive dropshipping arena, every advantage counts, and having Tradelle sets your start-up with the tools needed to thrive.
In this review, we'll delve into the key aspects of TRADELLE, including its product research tools, automated order fulfillment, Shopify integration, and the support it provides to businesses in the competitive dropshipping industry.
Whether you're a seasoned dropshipper or just starting your journey, this evaluation aims to help you make an informed decision about the potential benefits of using TRADELLE for your business.
Without wasting your time lets answer the question "What is Tradelle?" and "Why Consider Tradelle?"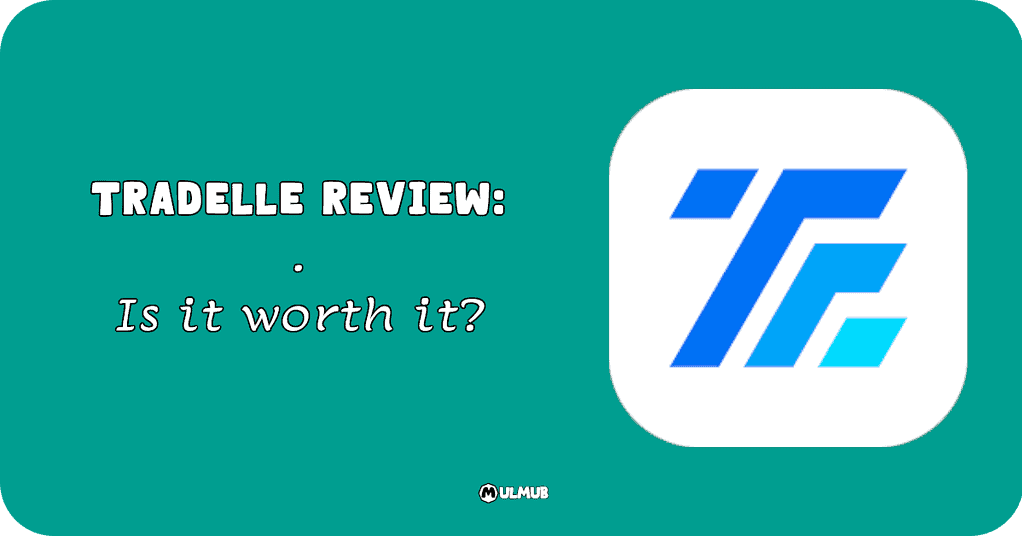 Affiliate Disclosure!
We're reader-supported. We collaborate with exceptional companies providing products that assist our readers in reaching their goals! When you make a purchase through our partner links, we receive a referral fee at no extra cost to you. For further details, please visit the Affiliate Links section on our Disclaimer page. 
Tradelle is an all-in-one platform designed to empower e-commerce entrepreneurs (aka Dropshippers like you and me).
Tradelle serves as a robust solution for businesses seeking success in the competitive world of online retail.
It offers a comprehensive set of tools and features tailored to streamline and enhance the dropshipping business model.
It's specifically crafted to address the unique challenges and demands faced by entrepreneurs, making it an essential tool in the arsenal of many e-commerce enthusiasts.
At its core, TRADELLE provides a range of key features and advantages:
Product Research Tools
Automated Order Fulfillment
Shopify Integration
Expert Support
Reliability and Affordability
TRADELLE is more than a platform; it's a promise of success.
Supported by a team of experts, they're committed to your triumph.
Since our inception in 2022, TRADELLE Research Ltd. has welcomed over 7500 monthly active users from 21+ countries, all backed by a remote team of 20+ dedicated members.
My Take – Why Consider TRADELLE?
Tradelle is a valuable asset for my dropshipping journey because it is a huge time saver.
The data tradelle provides me is invaluable.
This summary highlights the unique features and benefits that set tradelle apart from its competition in my opinion:
Comprehensive Product Research Tools
Automated Order Fulfillment
Integration with Facebook Ads
I highly encourage you to take Tradelle for a spin using their 7-day free trial.
When you weigh all its exceptional features and benefits, it becomes clear that Tradelle is a game-changer for e-commerce entrepreneurs.
Try Tradelle risk-free for 7 days and enjoy a fantastic 33% discount on the annual plan. Don't miss out – Click here to get started now!
1. Streamlined Order Fulfilment
One standout feature within this platform is its ability to seamlessly handle product shipment when orders come in.
Tradelle offers you the convenience of specifying the destination country for each order, and in return, it provides you with estimated delivery times.
This function acts as a significant time-saver, sparing you the need to individually track and calculate shipping durations for each customer.
Imagine the efficiency this brings to your business. I tried it to my store and It was great.
With your store set up and Tradelle's automated order fulfilment in place, your focus can shift entirely to the core aspects of growing your business: marketing and ensuring customer satisfaction.
This feature not only streamlines your operations but also enhances the overall customer experience by providing clear delivery expectations.
Customers appreciate transparency, and Tradelle helps you deliver just that.
My recommendation? Embrace this feature to your advantage while it remains available, as it can significantly contribute to the efficiency and success of your dropshipping venture.
2. Diverse Product Sourcing Options
Tradelle is a versatile platform that draws its product offerings from a diverse range of sources.
From the popular AliExpress and Amazon to Alibaba, Globalsources, Dhgate, Made-in-China, and CjDropshipping, Tradelle ensures that you have access to a wide array of product options to choose from.
This variety not only enhances your product selection but also allows you to explore different suppliers, each with its unique advantages.
One standout feature of Tradelle is its integration with Facebook Ads.
When you click on the Facebook Ads feature, it provides you with invaluable insights into your competitors.
You can identify other businesses running Ads for the same product on Facebook.
This knowledge not only helps you locate more stores selling your chosen product but also allows you to understand how they are acquiring customers.
This competitive intelligence is crucial in shaping your marketing strategies and staying ahead in the dropshipping game.
Tradelle recognizes the importance of real-time product insights and offers a dedicated section that focuses on products currently at the top of their game or poised for rapid ascent.
This section is a treasure trove for entrepreneurs seeking to strike while the iron is hot.
Imagine scrolling through a curated list and stumbling upon a product that's currently in high demand or on the brink of becoming the next big thing. With Tradelle's assistance, you can transform that discovery into a golden opportunity to kickstart your dropshipping business right at that moment.
The beauty of this feature lies in its ability to provide you with winning product ideas in mere moments.
It eliminates the need for extensive research or guesswork and allows you to act swiftly on emerging trends.
If you're looking for a way to make a quick profit in the world of dropshipping, this section within Tradelle should be on your radar.
4. Integration with Shopify
One of the standout features of Tradelle is its seamless integration with Shopify, the popular e-commerce platform.
If you're running your dropshipping business on Shopify, you're in for a treat.
Tradelle simplifies the process of importing products to your Shopify store, making it a breeze for entrepreneurs looking to save valuable time and effort.
Gone are the days of manually adding products to your online store, which can be a time-consuming task.
With Tradelle, you can achieve this with just a one click. I ain't gonna lie this is an amazing feature to have.
This not only saves you precious hours but also minimizes the room for error that manual data entry can introduce.
So under the product you are interested in their is always going to be a button which says 'Import to Shopify'.
5. Easy to find Profitable Products
Tradelle empowers dropshipping entrepreneurs with a powerful search filter that opens the door to discovering products with high-profit potential.
When utilizing this filter, there is one key metric to focus on: Return On Investment (ROI). Like shown in the image:
This metric is essential for identifying products that are not only in demand but also offer substantial profit margins.
While products with high monthly sales volumes can generate consistent revenue, it's often the ones with exceptional profit margins that make a significant impact on your bottom line.
6. Expert Support and Guidance
TRADELLE's customer support team is generally responsive to user inquiries and concerns.
However, it's important to note that response times can vary based on the volume of requests they receive.
TRADELLE provides customer support through multiple channels, including email, 24/7 live chat, and a FAQs section.
Its important to note that 24/7 Live chat is only for premium members.
Taking everything into account, Tradelles walks away with an impressive overall rating of 4.0/5, reflecting its strengths and areas for improvement.
Large Product Database: Access to a wide-ranging product database for dropshipping research.
Trend Analysis: Stay ahead of competitors with regularly updated lists of trending products.
Detailed Metrics: Gain insights into product profitability with comprehensive metrics.
Automated Order Fulfillment: Streamline operations with automated sourcing, shipping, and order fulfillment.
Dedicated Advice: Receive personalized guidance from industry specialists familiar with dropshipping challenges.
Seamless Shopify Integration: Easily import products and automate fulfillment with Shopify integration.
Helpful assistance and support from Tradelle's customer support team.
Some users may find that Tradelle's customer support could be improved (I am one of those users). They take too much time to respond
It has a step Learning Curve
How to Get Started with Tradelle
Getting started with TRADELLE is a straightforward process that can help you supercharge your dropshipping business. Follow these step-by-step instructions to begin using TRADELLE's products and services:
Visit the TRADELLE Website: Start by visiting the official TRADELLE website by clicking here.
Sign Up or Log In: If you're new to TRADELLE, you'll need to sign up for an account. Look for a "Sign Up" or "Get Started" button on the website's homepage and follow the prompts to create your account. If you're already a registered user, simply log in using your credentials.
Choose Your Plan: TRADELLE offers different pricing plans as shown above, so select the one that best fits your needs and budget. Review the plan details, including features and pricing, to make an informed choice.
Complete the Registration: Fill in the required information to complete your registration. This may include your name, email address, payment details, and any other necessary information.
Explore the Dashboard: Once you've successfully registered and subscribed to a plan, you'll gain access to TRADELLE's dashboard. This is where you'll find all the tools and resources needed for product research, order fulfillment, and more.
Start Researching: Begin exploring TRADELLE's product research tools. You can search for trending products, analyze metrics, and discover potentially profitable items for your dropshipping business.
Integrate with Shopify (Optional): If you use Shopify for your e-commerce store, consider integrating TRADELLE with your Shopify account. This integration can streamline your operations and make order fulfillment even more efficient.
Maximize Customer Support: If you have questions or encounter any issues, don't hesitate to reach out to TRADELLE's customer support team. They can provide guidance and assistance to ensure you make the most of their services.
ECOMHUNT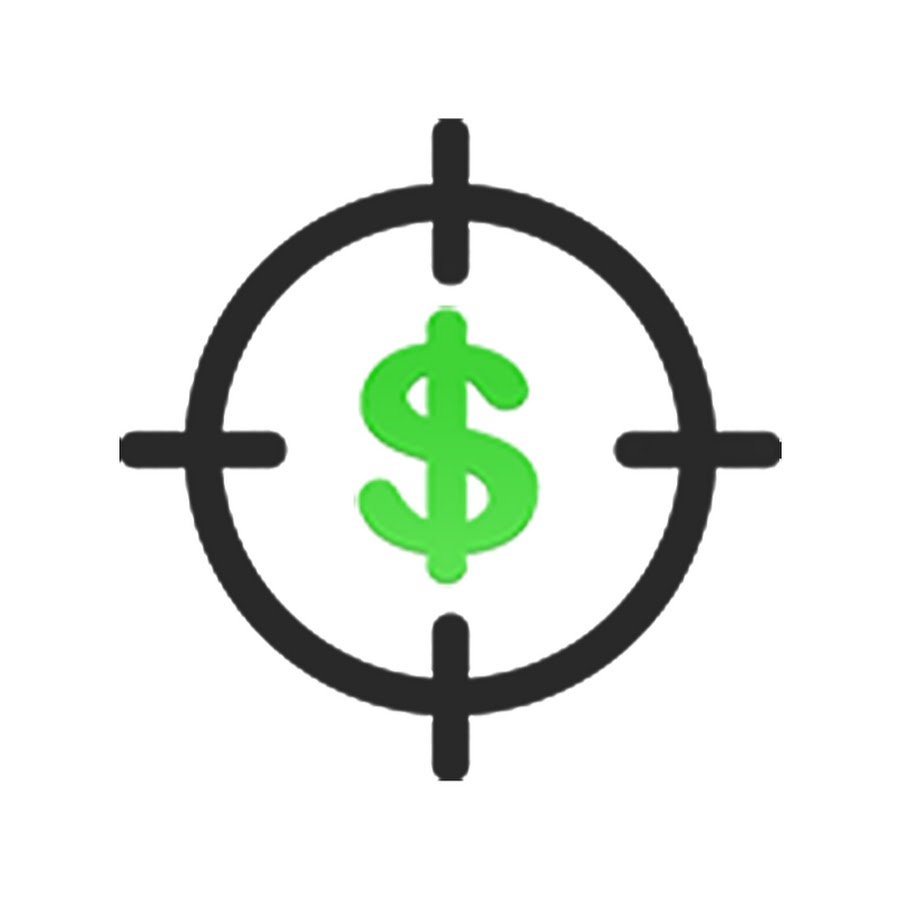 Curated list of winning dropshipping products and 1 on 1 Coughing
SELL THE TREND
All-in-one product research with advanced tools
PIPIADS
UNCOVER COMPETITORS' ADS AND VIRAL TIKTOK PRODUCTS
DROPSHIP.IO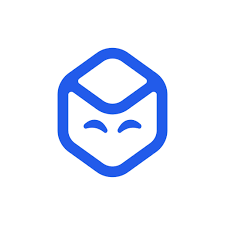 DISCOVER WINNING PRODUCTS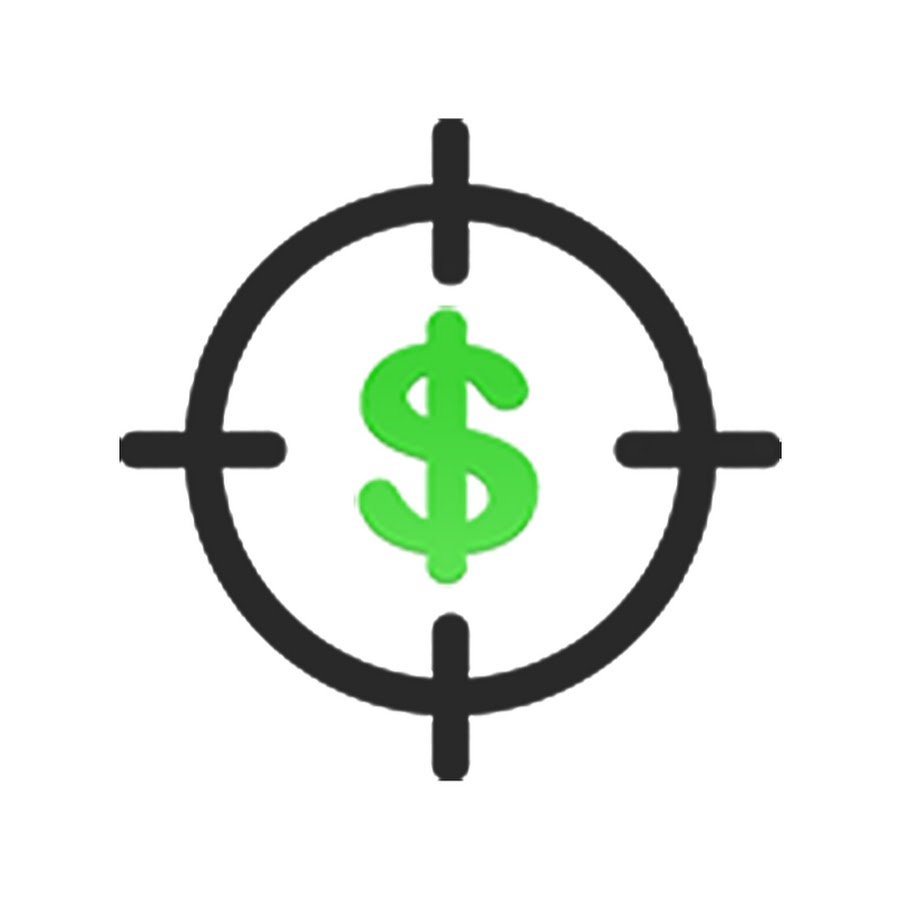 MY TAKE
Ecomhunt offers a handpicked collection of winning products, reducing the time and effort required for product research. Access to valuable insights such as Facebook targeting helps users understand their target audience better. The platform's user-friendly interface ensures a seamless experience when browsing and selecting potential products.
Key Features Of EcomHunt:
A curated list of winning dropshipping products
Detailed product information including Facebook Ad data, selling prices, profit margins, and more.
A user-friendly dashboard for easy navigation and access to tools.
Information on Facebook Ad targeting for each product to assist with ad campaigns.
Integration with Spocket for importing products directly from AliExpress.
Display of product images for better visualization.
Profit Analysis
Saturation Inspector
Engagement Stats
Convenient access to links, including AliExpress seller links and Facebook Ad links.
Screenshots of Facebook Ads with comments.
Targeting Recommendations
Instagram Influencers Niche Recommendations
eBay Sales Statistics
AliExpress Sales Statistics
Integration with AliExpress for access to product reviews
Real-time data on trending products in the market
Lucky Tool: A unique feature that offers winning product suggestions based on filters.
Tracker Tool: Allows tracking of product performance on AliExpress.
AliExpress Product Research Tool (Adam): A sophisticated search engine within AliExpress for finding winning products.
Chrome Extension
Jack Kaching (1-on-1 Expert Consultant)
Winners Club: Exclusive membership for those with over $5k in sales using Ecomhunt products, offering rewards and recognition.
A blog featuring dropshipping strategies, success stories, and tips.
Tutorials and Podcasts
Courses and E-books: Access to dropshipping courses and e-books (available with paid plans).
An active Facebook group for connecting with other dropshippers and sharing insights.
MY TAKE
Sell The Trend is a versatile tool for dropshippers, offering extensive product research tools, seamless integration with e-commerce platforms like Shopify, AI-powered features for ad creation and product listings, influencer marketing support, simplified video ad creation, and order fulfillment options with various suppliers. Additionally, it provides Sell The Trend Shops as an alternative to Shopify for building online stores.
Key Features of Sell The Trend:
Product Research:

AliExpress Explorer
CJDropshipping Explorer
Amazon Explorer
Shopify Store Explorer
Nexus Research (combines data from multiple sources)
Daily Hot Products
Weekly Reports
Trend Tracker
Trend Explorer

Product Management:

Product Tracker
Saved Products
Import to Store (Shopify and WooCommerce)
Product Import Filters
My Products Dashboard
AliExpress Orders Tracker
CJdropshipping Integration
Shopify Store Connect
WooCommerce Integration
Facebook Pixel Integration

AI-Powered Tools:

AI Brand Builder (custom product descriptions and social media ads)
Video Ads Creator
Facebook Audience Builder

Influencer Marketing Support:

Engagement Rating Calculator for Instagram and Twitter
Influencer Search

Order Fulfillment:

AliExpress Order Fulfillment
CJdropshipping Order Fulfillment
Order Fulfillment Tracking

Sell The Trend Shops:

Alternative to Shopify for building online stores

Additional Resources:

Dropshipping Guides
Dropshipping Course (videos)
Chrome Extension (for product import)
Blog (including "Winning Products Friday" recommendations)
MY TAKE
PipiAds is your all-in-one solution for TikTok ad spying, streamlining your research efforts. It offers an in-depth analysis of TikTok ads and trending products, ensuring you stay ahead of the competition. Gain a competitive edge with insights into ad creatives and audience targeting strategies.
Key Features of PiPiAds:
Comprehensive TikTok ad spy tool.
Analyzes TikTok ads and trending products.
Provides valuable insights into ad creatives and audience targeting.
Discover Winning Products
Stay up-to-date with Viral and Trending Products
Ad Library: Access a comprehensive ad library with a wide selection of TikTok ad examples.
Ad Analysis Tool
Etsy Spy Tool
E-commerce Platform Integration like Shopify and BigCommerce
User-Friendly Dashboard
Users can apply filters such as country, ad impressions, likes, comments, and eCommerce platforms to refine their search results.
Competitor Analysis
Real-Time Data on eCommerce ads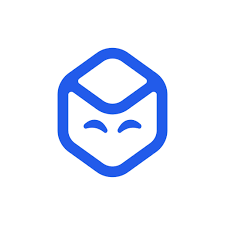 MY TAKE
Dropship streamlines your search for reliable global suppliers, eliminating manual efforts. Its advanced filters and data analytics empower you to identify high-potential products effortlessly. Real-time sales tracking keeps you ahead of market changes, aiding in strategic decision-making. In-depth competitor research tools provide valuable insights in one convenient place. Weekly product portfolio updates ensure access to fresh, trending items for your business.
Key Features of Dropship:
Comprehensive global supplier database.
Advanced product filtering and analysis tools.
Real-time sales tracking capabilities.
Competitor research insights.
Weekly product portfolio updates.
Frequently Asked Questions about Tradelle
Tradelle is a legitimate e-commerce product research tool platform that has been catering to the needs of online sellers and entrepreneurs. Its legitimacy can be affirmed through various factors, including its reputation on review platforms like Trustpilot and my own personal experience.
Tradelle is a platform designed to assist individuals and businesses in various aspects of e-commerce, including dropshipping. It provides tools and resources to help users source and manage products, find suppliers, and streamline their dropshipping operations.
Is Tradelle good for dropshipping?
Tradelle is a valuable resource for dropshippers, as it offers features and tools that can simplify product research, supplier selection, and order management. However, the effectiveness of Tradelle for dropshipping may vary depending on individual needs and preferences. It's advisable to explore the platform and its features to determine if it aligns with your specific dropshipping requirements.
Does the Tradelle integrate with Shopify?
Yes, the platform seamlessly integrates with Shopify, a leading e-commerce platform. This integration allows for easy product import and automated order fulfillment, simplifying your dropshipping operations and improving overall workflow efficiency.
Can I trust the product research data provided by Tradelle?
Tradelle provides accurate and up-to-date product research data. However, it's important to independently verify the data for reliability as it is user-generated.
So, is it worth it? The Short Answer is yes and the long answer largely depends on your needs and goals.
If you're a dropshipping entrepreneur looking to streamline operations and gain insights into profitable products, TRADELLE could be a valuable asset.
It's particularly suitable for those with some familiarity with dropshipping.
Make sure to weigh the pros and cons and assess how tradelle aligns with your business needs.
Remember, success in dropshipping involves a combination of the right tools, strategies, and dedication.
I wish you the best of luck in your dropshipping endeavors!